We are so excited to start our FIRST link party!
We have been waiting to reach 100 followers before we started one and this last weekend we got our wish. Thank you everyone for thinking we are cool enough to follow.
This link party will start every Thursday morning at 12am and be open until the next Wednesday night at 11:59pm.
We will be picking a few favorites to feature on the next week's link party...so check back to see if you've been chosen!
Some Simple Rules:
1. Upload any recipe, craft, project, etc. that you want.
2. Make sure to upload to your post and not your site.
3. Grab our button for your site!
4. Don't forget to check out and comment on other people's links as well.
5. Most of all, HAVE FUN!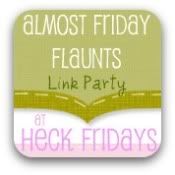 Copy and Paste Code